à ¡çºµ¡¤èà à ¡çºµ¡¹Õèà »ç¹ÃÙ»·Õè´Ô©Ñ¹áÅÃ¼Ã§à ¾×èù¶èÒÂà ÃÒäÇéà Ã×èäÃÒÇÃá仫Ô觷Õè«Ò¹µÔ¡éҡѹà Ã×èà 2-3 ÃÒ·ÔµÂì¡èùªÒǺéÒ¹à ¢Òà ÃÒÃٻŧ¡Ñ¹ä»¡Ñ¹ä˹æ áÅéÇ áµèÇèÒ´Ô©Ñ¹à ¾Ôè§ÃÕà ÇÅÒ »Ãáú¡çà ¾Ôè§ä´éÃѺÃÙ»¨Ò¡à ¾×èÃ¹æ ¤ÃºÃèÃ¹Ã¤à  à ÅÂà ÃÃ'ÃÒŧÃÃºà ´ÕÂÇä»à Å  ¨ÃÊØ´ÊÇÔ§ÃÔ§â¡é á¤èä˹  仴١ѹà Å ÎÔéÇÇÇÇÇÇ....!!!here are some pics from santika night out no.1
i took it few weeks ago but just got a chance to upload them here
have nothing much to say so enjoy da pics!
we are rock stars!! 
 pretty girls, no??  
Dan looks especially handsome in this pic.
why did i make my face like that? 
Mindy,Jeff,BB and Pla
Pii Jeff n BB...ÃÙé¹Ã...¡ÃÅѧ¤Ô´ÃÂÙèÇèÒ·ÓäÃ»Ò¡à ´Õ깶֧ä´éá´§áô¢¹Ò´¹ÕéªèÒÂÃéÒ 555
muahhhh!!! (Mike n Me)...this guy is such a good dancer! you have to see him dance!
 what the heck i was doing? dancing?...Ian looked at me like hmm...awe..?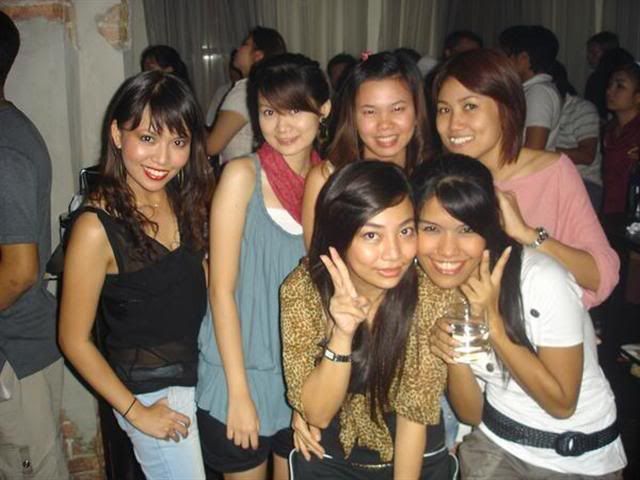 girls girls girls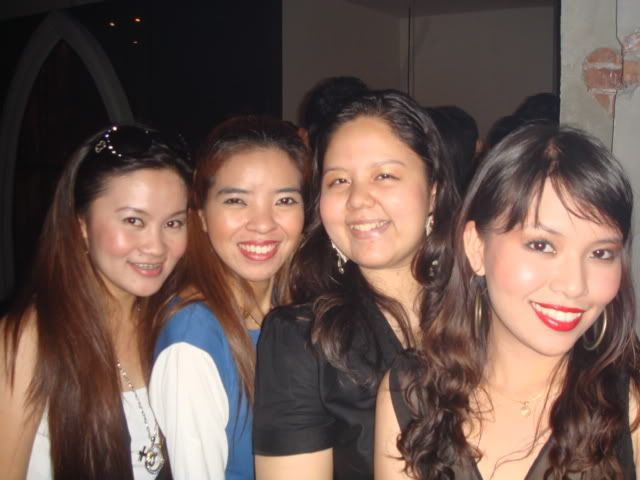 after tf party (somewhere) these girls decided to joined us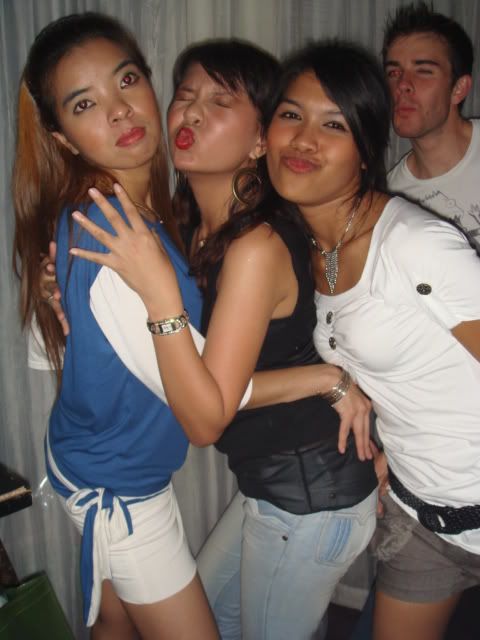 and...yeahhh...we had fun mak mak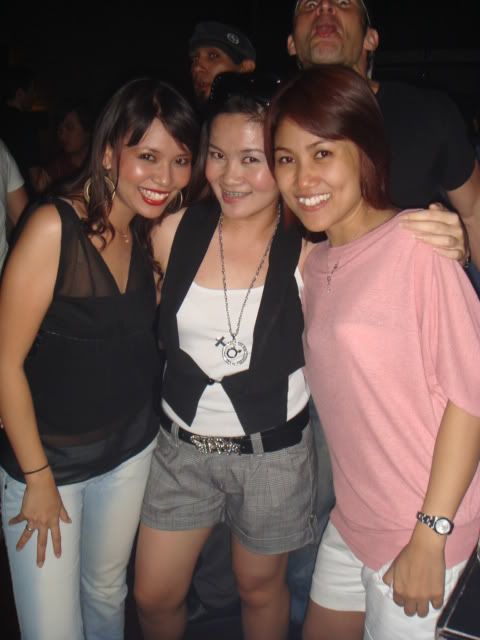 hmmm...who is that jerk behind us? lolzz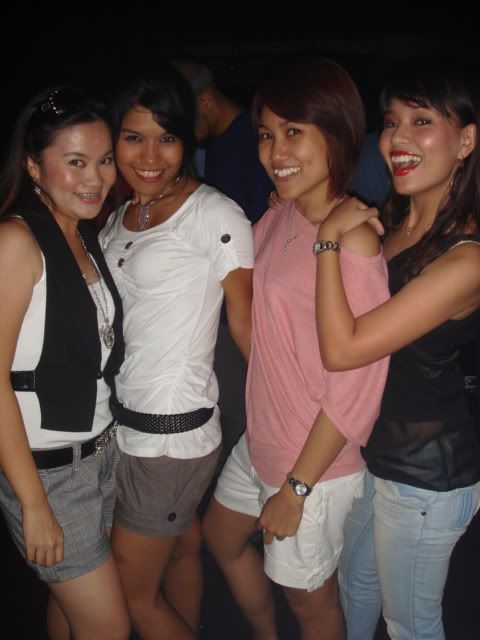 tf girls...not sure if mindy still here or not...she might delete her profile already
nikki and mindy...and that's my hand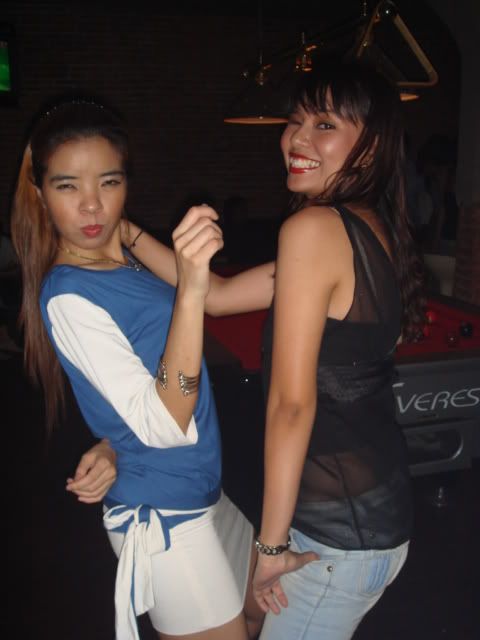 who is da dancing queen?
 making out with Pii Oil
 still making out with p' oil 
she called me áÃè¹Ò§»Ò¡á´§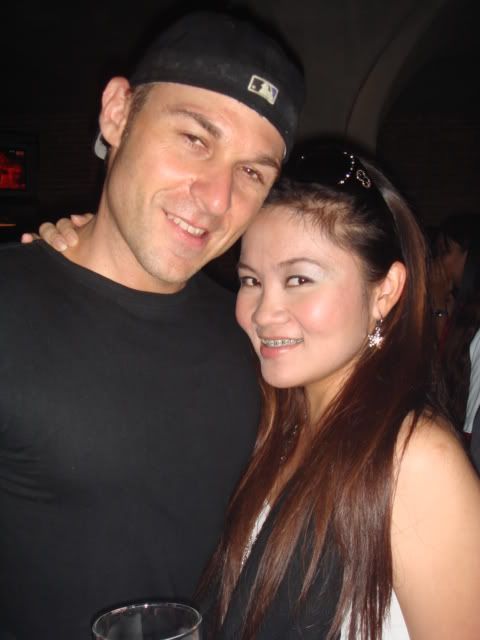 N'Nikki n P'Jeff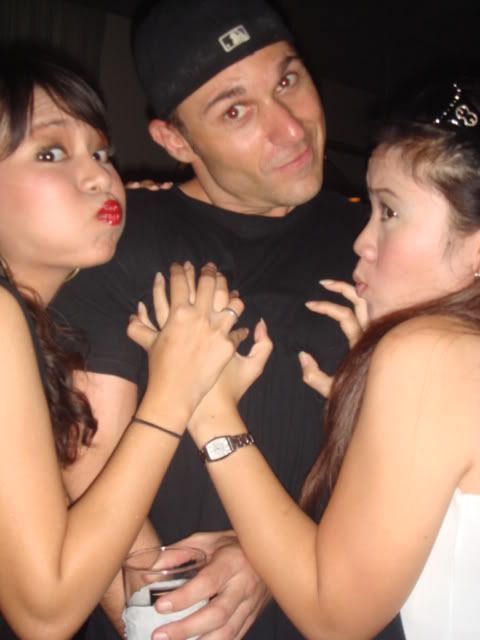 boobies!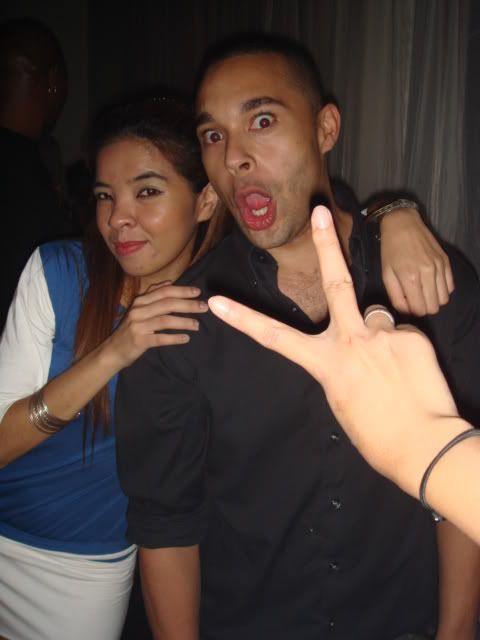 P'Oil n Ian...and that's my hand again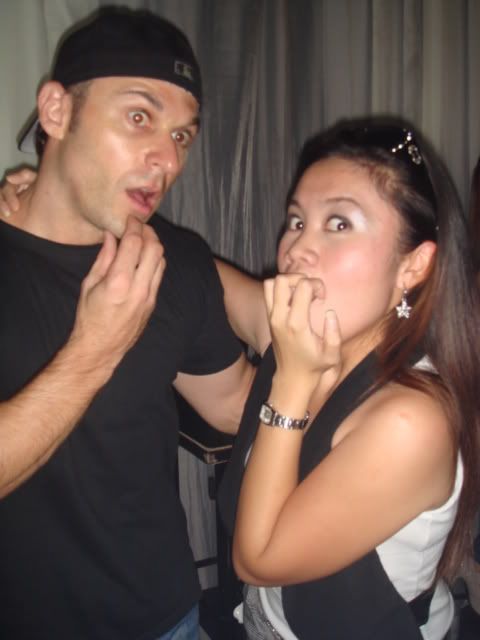 O_O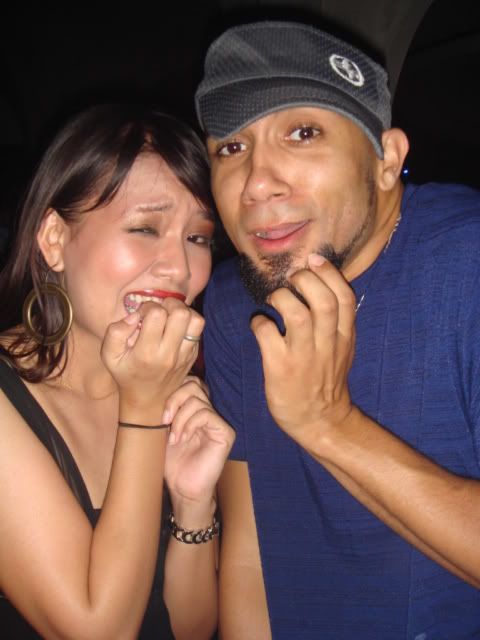 >.<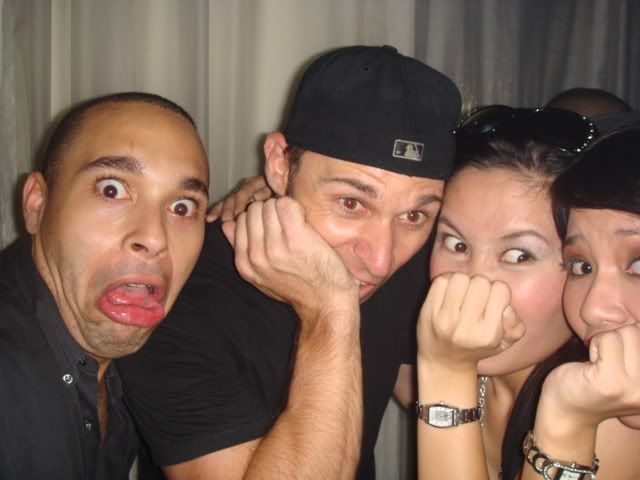 ahhhh!!!
what da heck?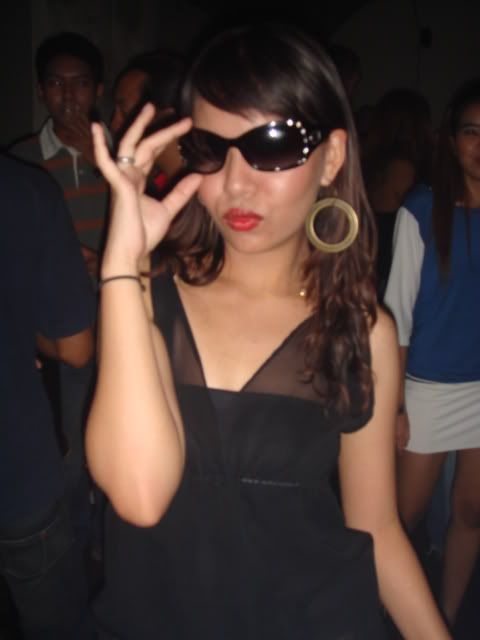 pose!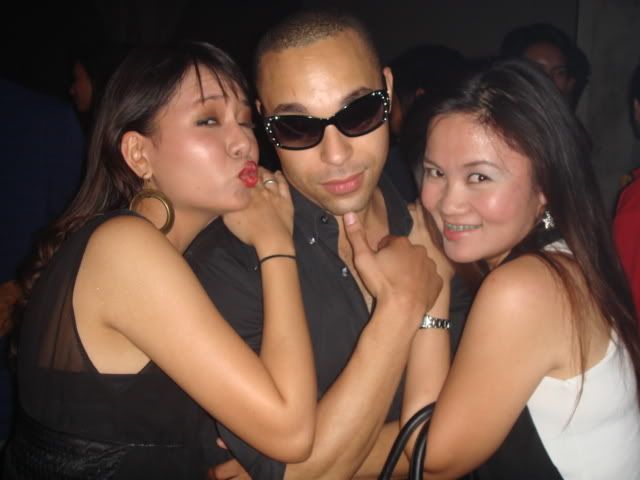 pimp!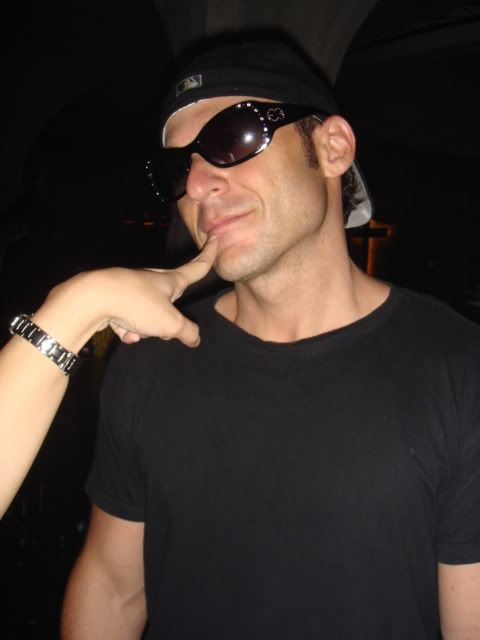 oh well, we had fun with nikki's shade
BB n P'Oil (again)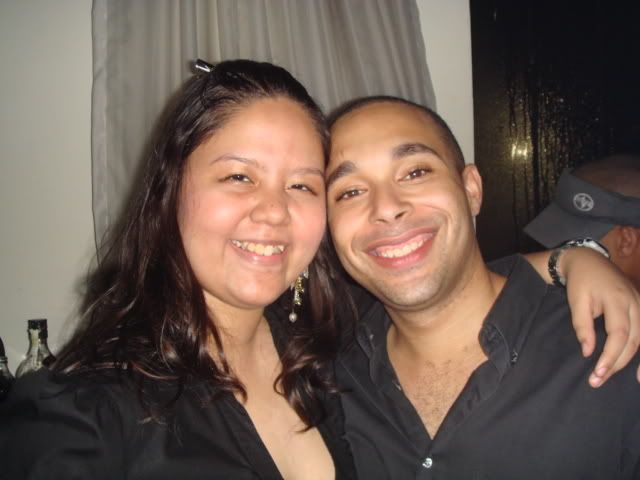 smile!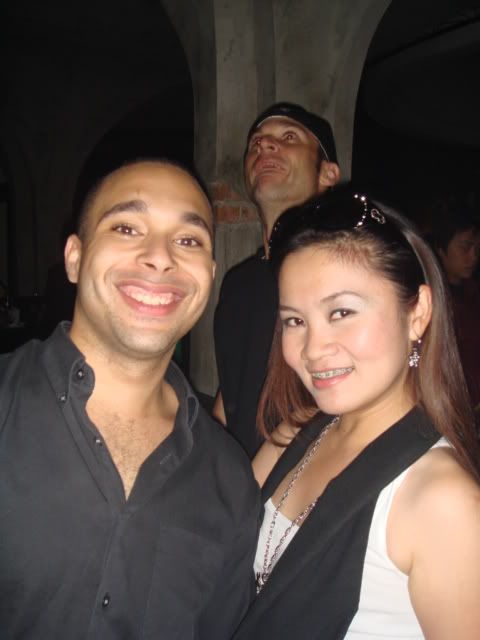 Jeff...pen bah arai aa?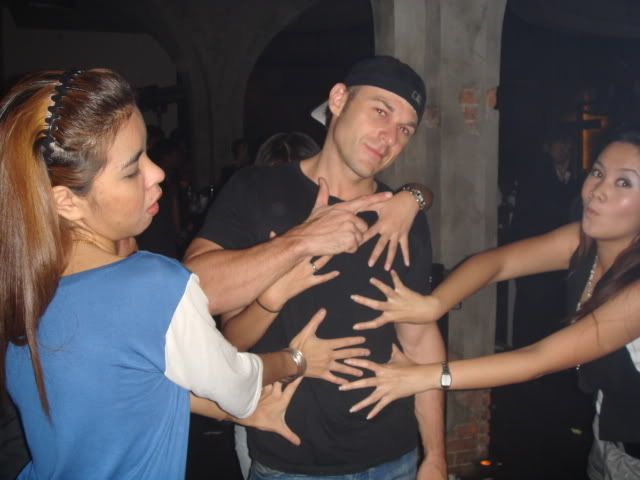 aww..he is a hot guy!
 does it feel good?
No?? doesn't feel good at all??? lolzz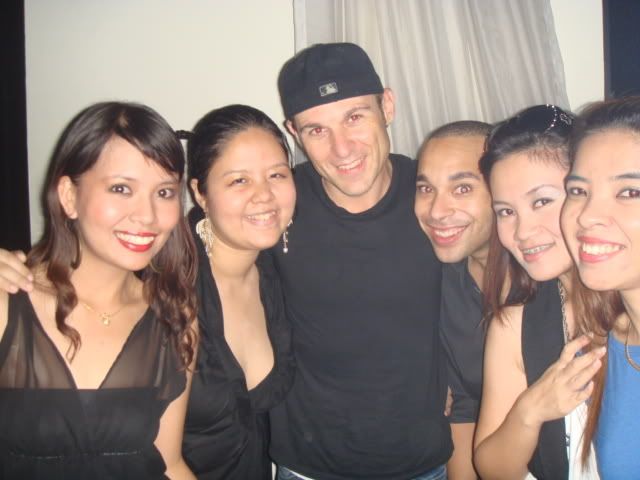 alright...i really had fun that night see you guys next party na hehe