Oh well, I have not active much on TF lately cos I've been busy at home,lazy and also training about Pattern for Industrial. Since my bf visited me in October and he also bought Tulips bulbs for my birthday and also other wonderful presents too
I kept Tulips bulbs in refrigerator about 8 weeks and it's time to put them in the soil or ground now!! lol  so my weekend is quite fun today and I plant them in big pots!
Let's start it
 Tulips bulbs in packages!!, Single Late Queen of Night and the other one is mixed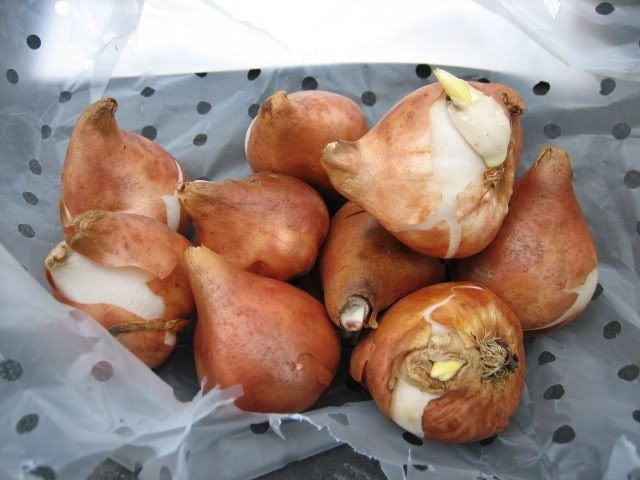 Tulips bulbs, Single Late Queen of Night (black color ) i like this one ( but hey bulbs looks like onions!!! lol
 Tulips bulbs ( mixed ) i have no idea about it cause they are the same... lol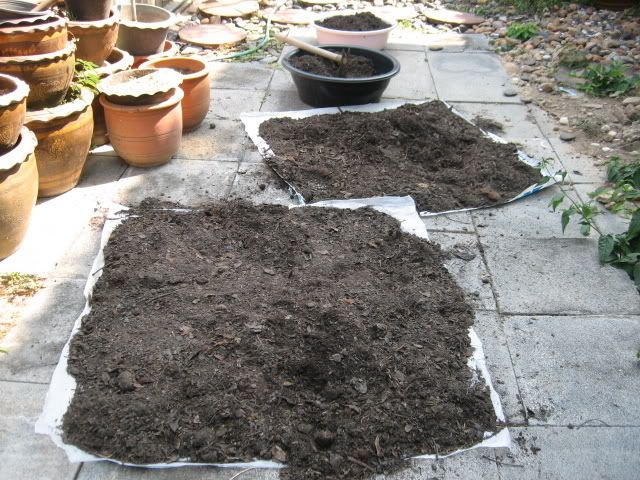 soil , let it dry withsunlight for 4 hours a day and then ready to plant.
Hahahaha....you guys want to help me or make it more mess ????  
Big pot!! haha..i wanted to use this one but then i realised that the water can not go through.
It's damn big pot and so heavy too...lol  i can sit in there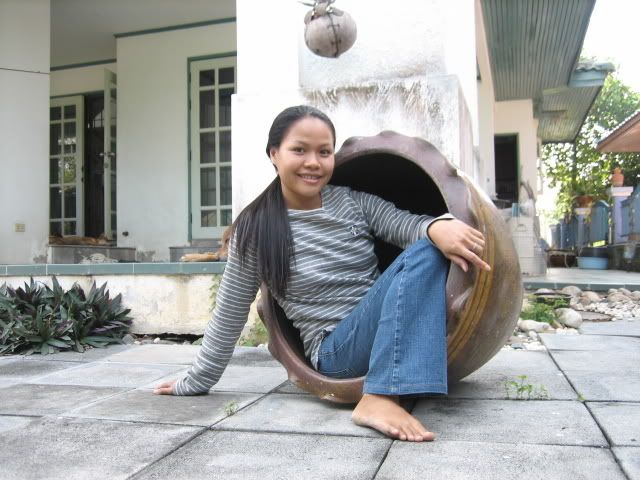 Me again in the pot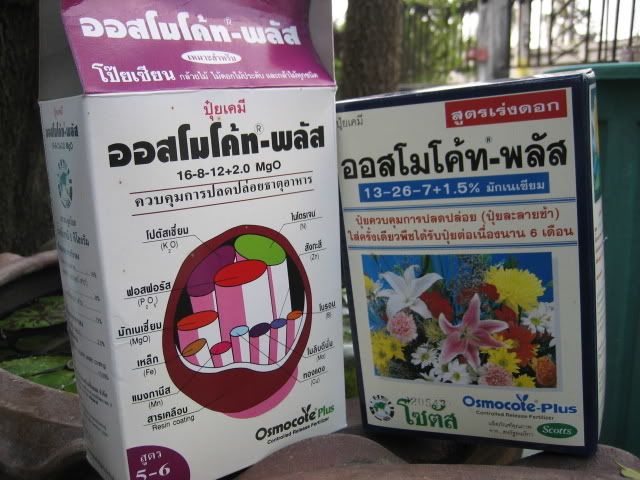 It's Controlled Release Fertilizer ( good one )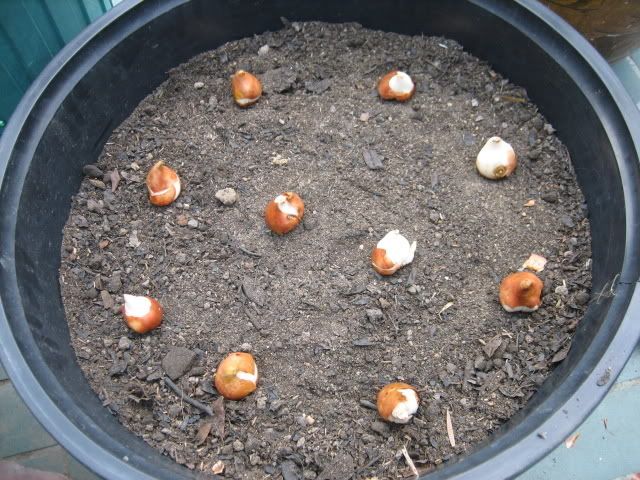 This pot for Tulips Single Late Queen of Night  ( it's only 10 bulbs ) and then for the next pot for the mixed one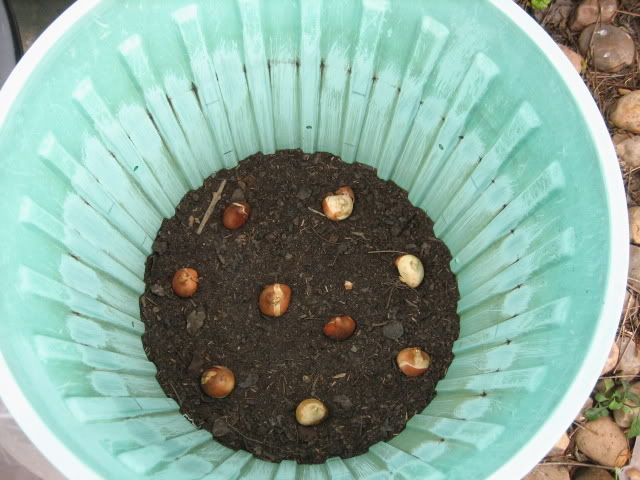 The first Layer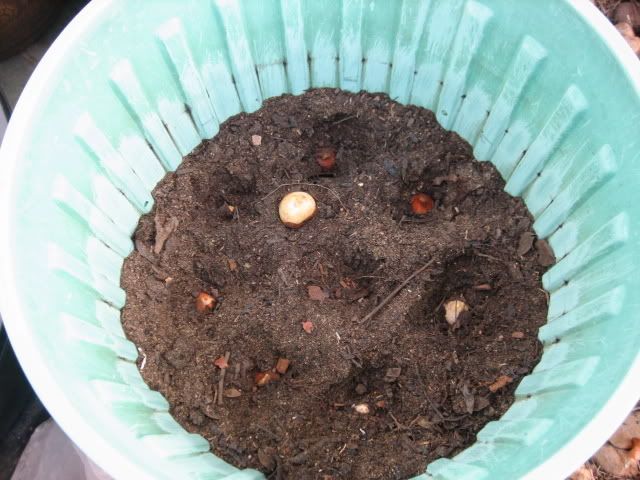 The second layer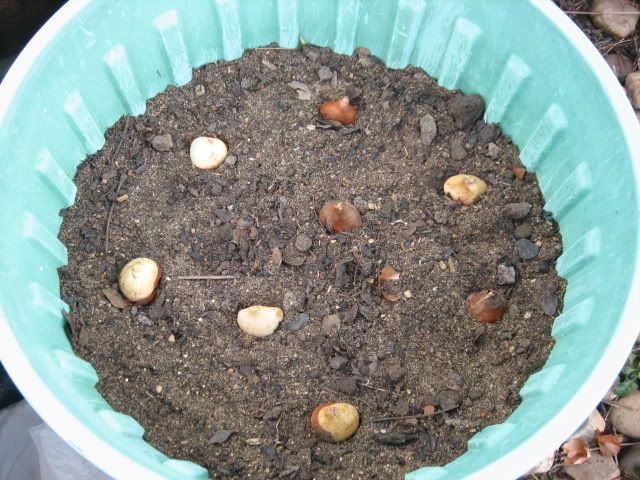 The last one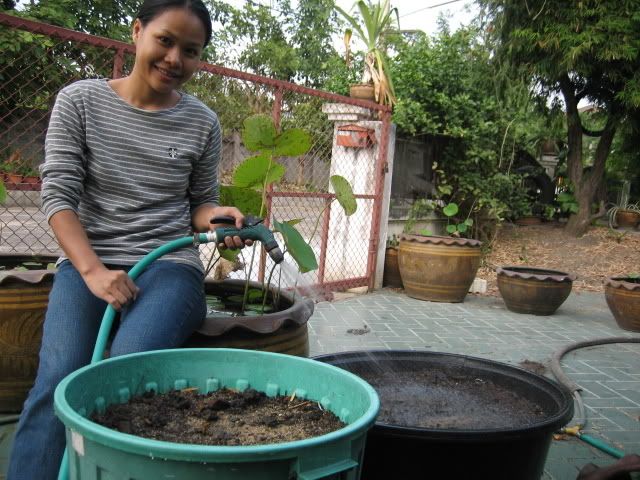 Watering  
 Doneeeeeeeeeeeeeeeeee!!! hahaha......
P.S  To my Tulips, i wish you bloom in the late March or April 2008 ? i wish this winter would be very cold,if not then i will put you all in my refrigerator? lol
Wish you all have a good weekend
~~~ MaiAow ~~