Just before the end of the year..
My dream came true..I got to do something I have always interested in.
Here are some pics..No need to talk!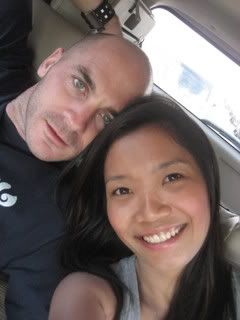 Left BKK with the gang..Yep! with my sugar daddies.
(Sorry, Dan..Didnt have pics while you were driving.)
Get ready for the toy.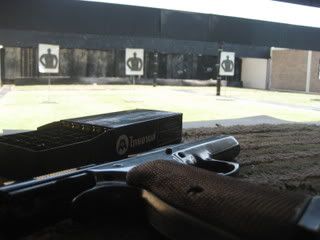 Keep and eyes on me..
Learning for the first time..
Fired!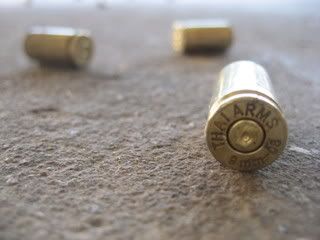 The action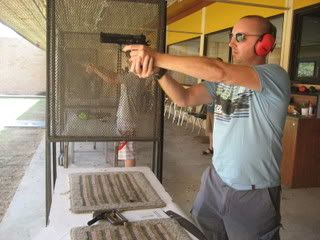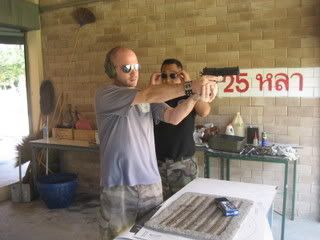 How many did we shoot that day?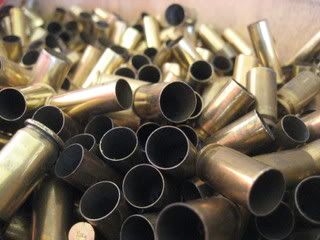 One of my fav pic of Dan.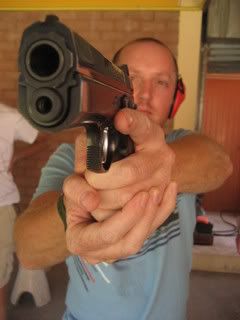 My result..From 10 bullets
3 in the head = 4 just above the heart = 2 in the stomach..good for first time gunner!
Graduation ceremony lol.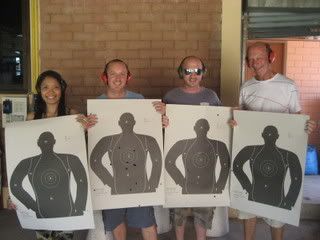 So Dont mess with me..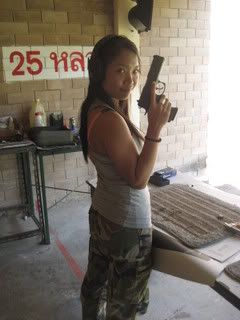 Coz you might get this!