I just had a BD celebration, last week, on 14 of May night (my birthday is on 13 May) but I have to  say sorry for all friends that I didn't invite any body to my BD night...except my boyfriend. As I had a very special offer for Birthday Set Dinner for free (2 seats) at Bonjour Restaurant, a new French Restaurant on Sukhumvit just between soi 59 and 61. So sad, I didn't bring my camera with me,,,so today I had some pics which are not so good as I took them by the cam from my mobile phone....Just wanna tell you guys that,,,the foods are so great, hi class and felt elegance....My birthday set dinner, there are 6 courses.

Started from an appetizer...Risato Saffon rice served with a shrimp,,,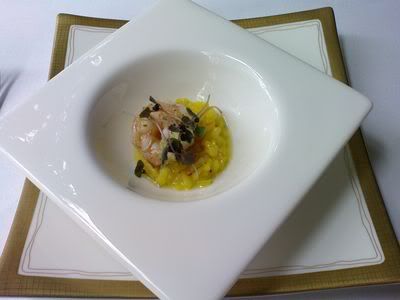 Second dish is black mushroom in soup cream....very nice smell of soup and mushroom.

 The third one is the most favorite for me...Seared Scallop from Japan....
umm.... soft and tasty
I started to be full from this dish already,,,but,,,nah! Just 3 dishes!

4th, this is the other favorite for me too (but not the most),,,made me more full!  Pan Fried  Red mullet Fish with sun dry tomatoes. The fish was a bit smell strong for the first few bites,,,but after that I enjoyed it 'til the last bite.
The 5th dish, this was what my boyfriend waited for,,, Lamb Stew,,,very soft and tasty.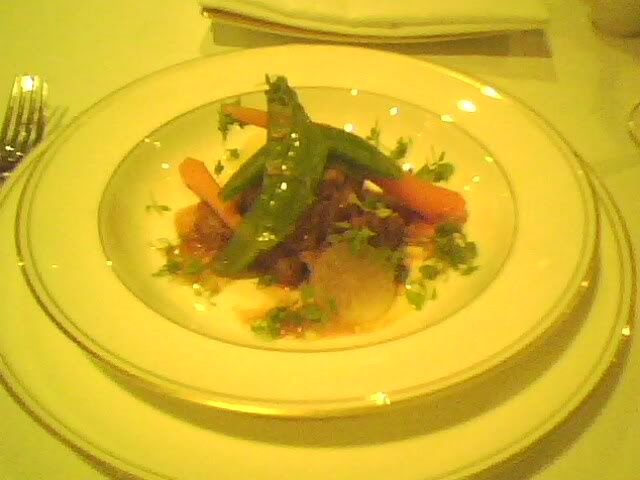 I couldn't finish this one,,,too Aroi but too Imm as well...
And this was what I looking for,,,(as I thought, they might have a surprise for me)...a moos cake covered with chocolate...that was very soft in mouth,,,can't explain!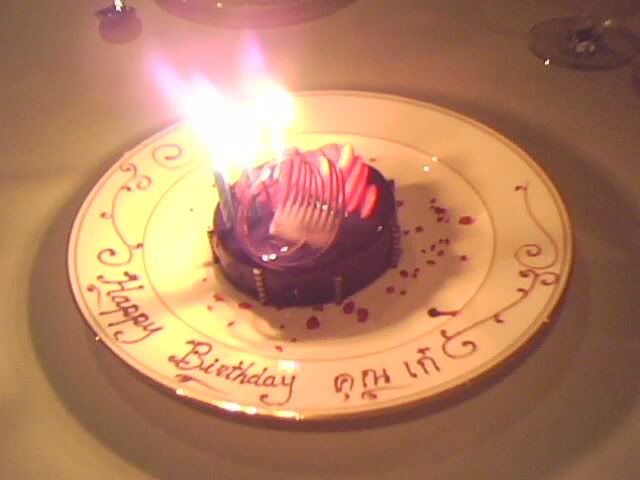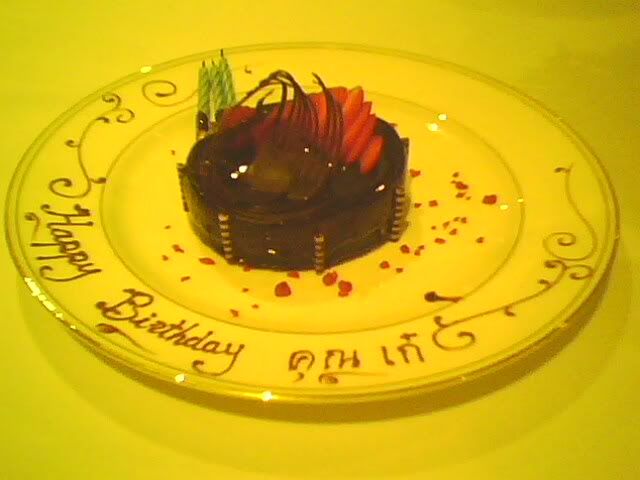 View of the Restaurant...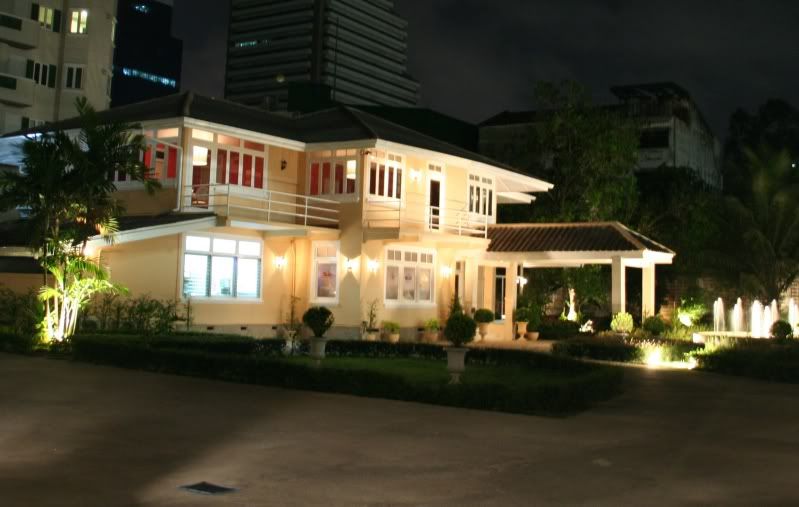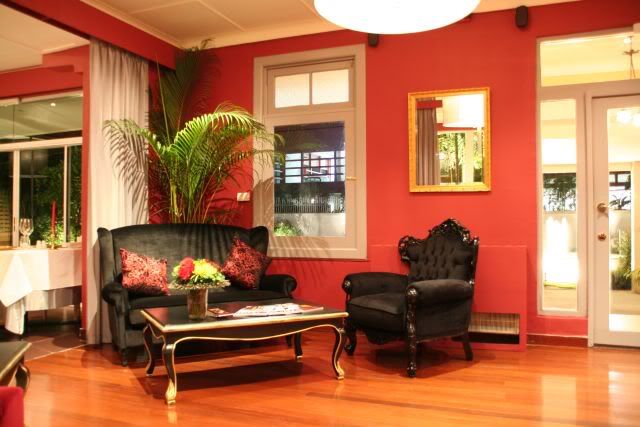 There was no party for this year,,,but this was my great Birthday Celebration.