Entry posted by Puriku ·
217 views

Knitting !! 
What is your favorite hobby ?? …
hmm I have to take some time to think about it.    
I have a lot of favorite hobby that I love to do in my free time , beside eating.!!
Eating is kind of hobby ??  Opsssssss I don't think so:P
I love reading, jogging, shopping, reading and listening to music in my free time.  But for this coming season, I have to raise my knitting time as my most favorite activity.
I was very happy to see few journals about Knitting from P' Nicky and P'bCool as I have started to work out my knitting works for few weeks already.  I sometime stayed up to 2 AM for do it and it brought some pimple on my face.  I won't complain my hobby as I devoted for it.. I would rather say I addicted it.
Here is the mission that I have achieved … I expected to make it for the one I love...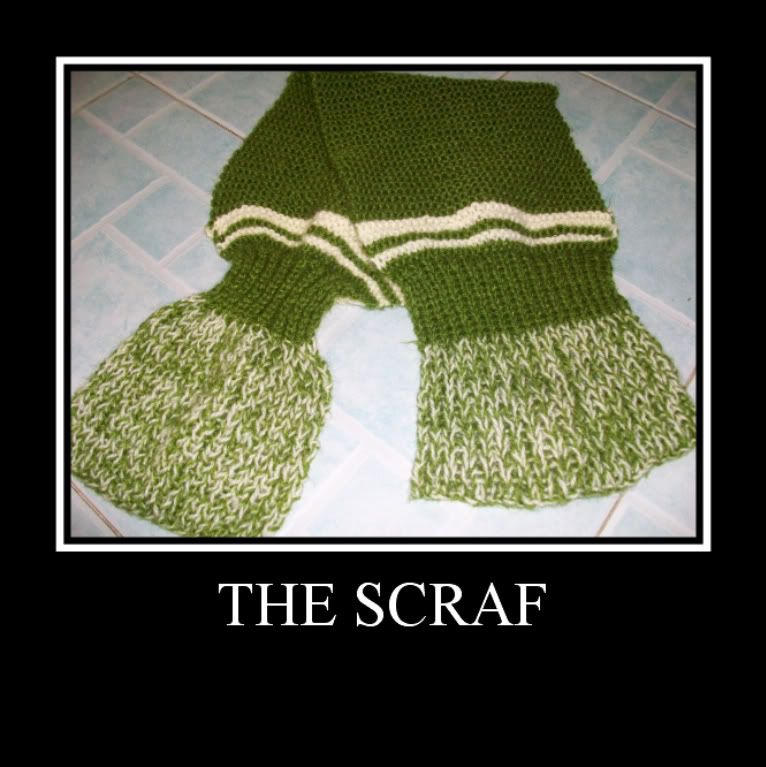 Here is the next mission….I expected it will be done by this weekend. Please cheer me up!!
Winter is coming. Feeling cold ??? brrrrrffff …. Let s' me give you hugs with my knitting.   
Have a nice weekend everybody.