This is my first journal entry about Thai Culture. Because I am not Thai, I called in the help of faycyber who has already posted many hundreds of Thai lessons on this very Thailandfriends website. (See faycyber's journal). The topic of today is the "sin sawd" or bride price. It is something that needs to be very carefully negotiated. We were lucky to have a couple who is very  much in love and may be tying the knot if we can get through this delicate cultural anomaly of Thailand.... Some say that this couple was only enjoying a one year anniversary of being bf/gf. But then why were there two experienced "sin sawd" negotiators present? You be the judge.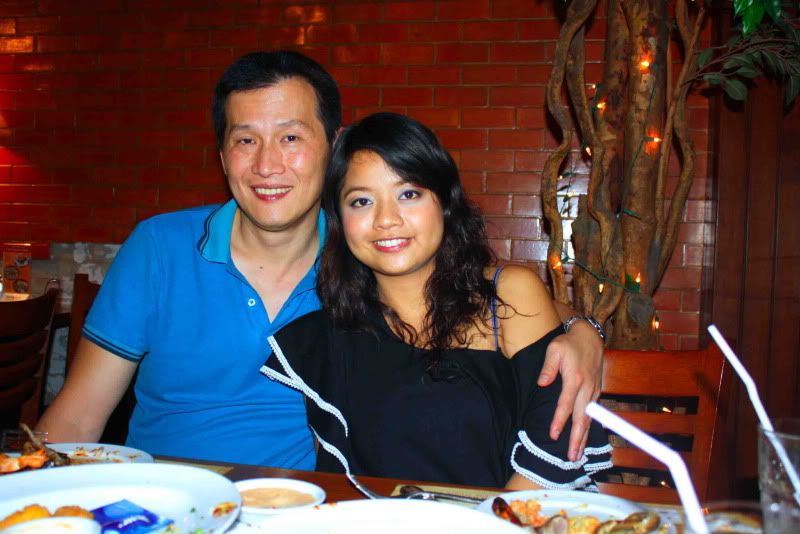 In the romantic setting of Tony Roma's "Place for Ribs" across from Landmark Hotel on lower Sukhumvit on the evening of November 7, 2009, the hard core negotiations were about to begin.  The rules were explained to Cosmo by faycyber as condotown listened to make sure cosmo was not given false information.... Or maybe Sinenat was just taking a photo of the other three present. You be the judge.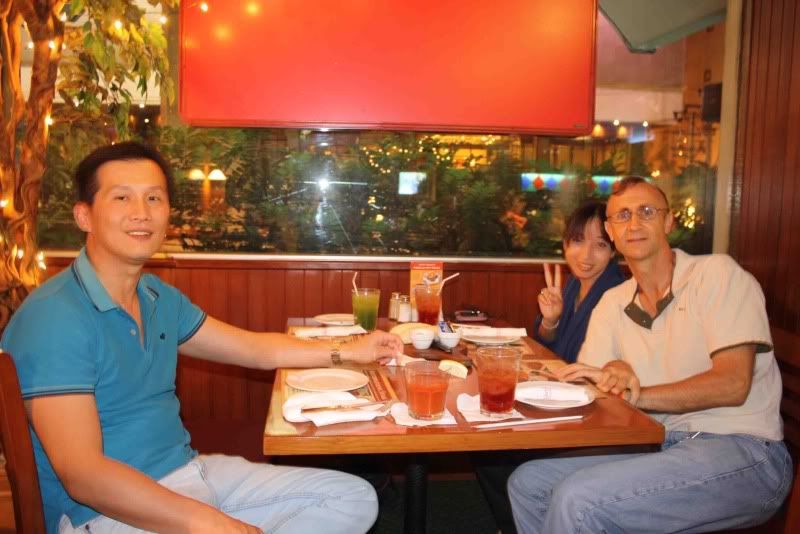 Then as faycyber was describing her negotiating strategy to Sinenat, condotown sneaked between them to hear what was being said so that he could gain an advantage for the man's side... Or maybe Cosmo was just taking a photo of the three other people at the small one year anniversary bf/gf celebration. You be the judge.
The hard core negotiations of how much gold, land, and houses would need to be exchanged or purchased as well as water buffaloes, the number of children required, how many times a week somtam would be consumed, etc. all had to be discussed and ironed out.  Or there was just general chitchat and debate whether beej is an a**hole for telling them that their long distance relationship couldn't possibly succeed. For the record, condotown defended beej's right to have the wrong opinion in this matter.  You be the judge.
 After many hours, the two top negotiators put their heads together and decided the best course for the couple to take. That result, even more wise than Solomon himself could come up with was to go to Hong Kong Disneyland for a little vacation. Or, they already had the tickets and were just in Bangkok for the night and decided to dine out with pals. You be the judge.
 And finally a pic of the Thai Culture expert who knows all things of this country both historical and contemporary. Proclaimed to be a guru in all matters of life and love by a huge following of people worldwide.  Or just another idiot enjoying his .0015 seconds of fame on a tiny little website that nobody reads anyway. You be the judge.
 Disclaimer: Nothing on any of my journals ever should be misunderstood to be fact or to bear any relevance what so ever in any way shape or form.