Here is a selection on the pictures from yesterday.
It was a long day and very interesting - lots of people came (almost 30, I think).  Planning was good and thanks to LovelyAom for giving her time up.
Here's a link to my Facebook album for any pics I didn't post. (I still haven't got my hyperlink button - I know Rob or Bill will correct it for me - or they could just tell me how to fix my hyperlink.)
http://www.facebook.com/#!/album.php?aid=286043&id=559561084&fbid=478926281084&ref=mf
Three little cuties at the restaurant...
The big temple at Ayuthaya (with all the pesky tourists photoshopped out)...
The same shot in colour (also without tourists)...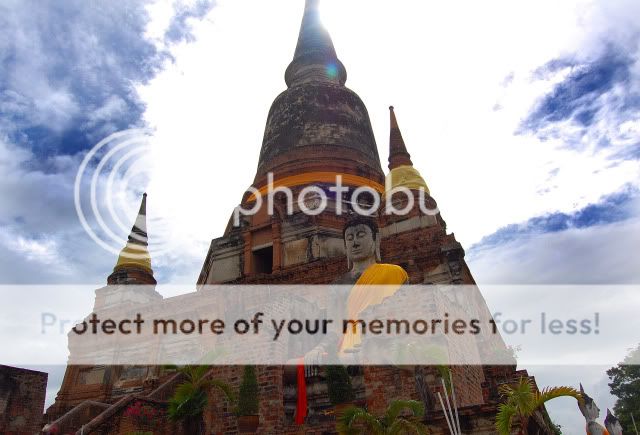 I left the guy in right at the end of the wall... he was an annoying little sod.  Every time Ciaran or I raised our cameras, he would saunter into our shot.  I was going to erase him, but then I thought I'll keep him, just to remember what a knob he was.
I took far too many pictures of this cat, but I knew I'd get one good one.
Messing around with Photoshop...
Seems to be a ghost in this pic (see the wall on the right?)  I didn't do it - honest, but all my photos taken here had a shape against that wall.
Finally a shot of my Dad laughing...
Fun... let's do another one.