Before I came to Thailand, I knew next to nothing about the country. I was coming to get a year of international finance experience and then get out. I didn't even know that Thailand had a monarchy.
I had one client at the time who was a Thai medical doctor. This guy ended up getting me into the Ministry of Finance where I worked for a few years. I later learned that I had much closer ties to Thailand than I had previously known.
His Majesty The King Bhumipol Adulyadej was born at my father's hospital in Cambridge, Massachusetts in 1927. My father is the head of the Center for Women where all the babies pop out of.
Outside of his building there is a small plaque commemorating the birth of His Majesty The King Bhumipol Adulyadej. Inside the hospital on the fifth floor is another area with an additional plaque (and occasionally some flowers) along with his picture. I really enjoy having this distant yet interesting connection to Thailand.
In high school and college, I dated a girl for a few years. We decided that long distance + college wasn't cutting it, and agreed that we were better off as friends. We are best friends and basically family today. During the time that we were dating, her family bought the house in which I grew up, which was strange at the time. She took over my room and the family put their own personal touches on the house. Needless to say, it was weird.
Anyway, after I went to Thailand I found out that her mother and grandmother knew the Thai Royal Family as well. They showed me pictures of them mingling at a graduation ceremony where Williams College in Massachusetts gave His Majesty The King Bhumipol Adulyadej an honorary degree. I took some pictures of their pictures, and will post them all below (along with pictures at Mount Auburn Hospital). My friend's mother can be seen holding a framed photo, and she is wearing a yellow dress at the graduation.
I just find it interesting how life kind of connects back around in such a way.
I hope everyone enjoys the pictures. Also, if any of this is offensive to Thais in any way, I did not mean to do it. Please let me know if and where I made a mistake and I'll correct it as soon as possible.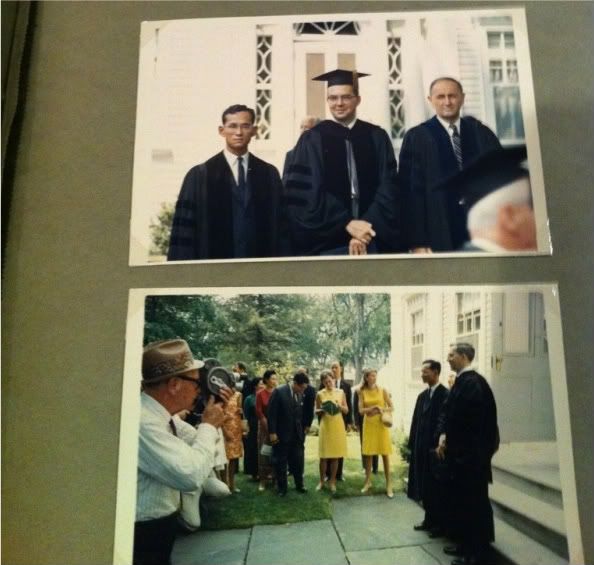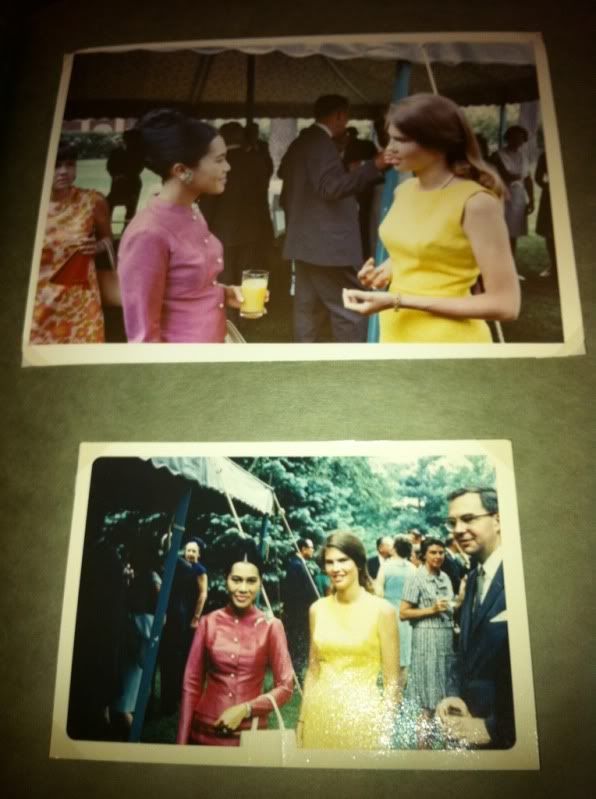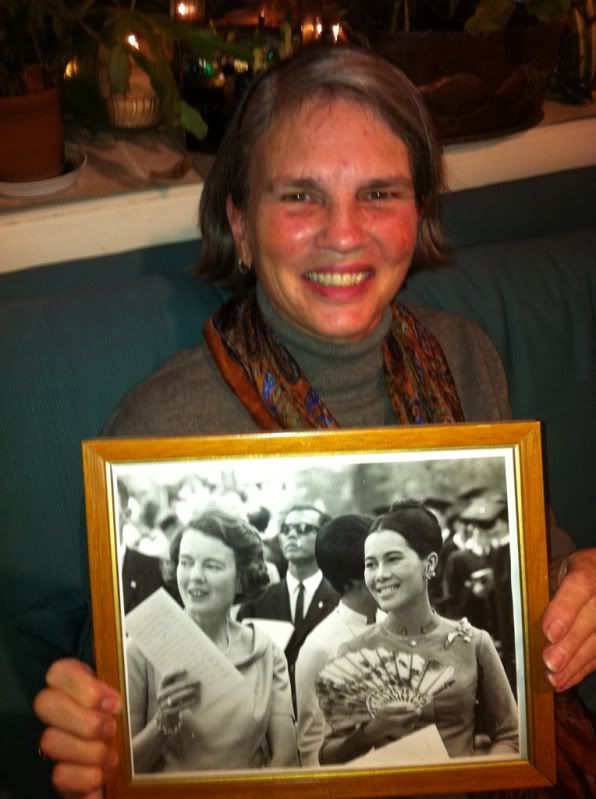 Papa Kawada: