[Places] Ayuttaya trip next Sunday
---
Ayutthaya one day trip
----- Let me be your amateur guide -----
M
y dad was born in Ayutthaya but i don't know everything
so BIG THANKS TO Mr.Google haha
"Day trip to Ayutthaya"
I promised "funk_house" to post more detail about the places
that we will visit in Ayutthaya next Sunday 3 October,2010.
Get on the minibus in front of Charlie Brown's Sukhumvit Soi 11
at 8:30 a.m.
There are many places to visit so more early more better
The minibus run along the expressway take about an hour
to the 1st place, Bang Pa-In Palace.
Dress code : same as you go to The Grand Palace
Proper Dress in Bang Pa-In Palace for Visitors

Visitors are requested to be dressed properly and appropriately upon entering the ground of  Bang Pa-In Palace. Thus the following dress – code (applicable to both ladies and gentlemen) will be strictly enforced:

1. Shorts, mini-skirts, short skirts, tight fitting trousers, as well as tights can not be worn as outer garments.
2. See-through shirts and blouses, as well as culotters or quarter length trousers can not be worn.
3. Sleeveless shirts or vests can not be worn as outer garments.
4. Sandles (without ankle or heel straps) can not be worn.
5. All shirt sleeves, whether long or short, can not be rolled up.
6. Sweat shirts and sweat pants, wind-cheaters, pajamas and fisherman trousers can not be worn.
Bang Pa-In Palace


Thanks www.palaces.thai.net for the pic and detail.
 
From the palace, cross the river to
Wat Niwet Thamprawat


Thanks bannlen.org for the pic, thaitourinfo.net and wikitravel.org for detail.
 
Lunch time at TonNam Riverview near the Palace
special menu : giant freshwater prawn cost around 300-400 baht per one
but aroi mak mak!!

Thanks www.oknation.net/blog/wiglud for the pics and detail.
 
After lunch, head for the city island (old city)
Click to view big map

 
Thanks weloveayutthaya.com for the pic
Number 47 (on the map)
Wat Phanan Choeng Worawihan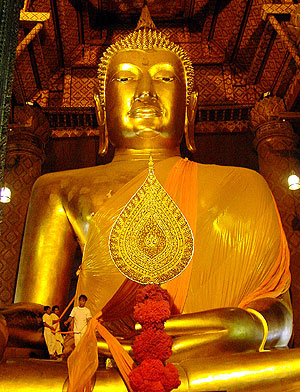 Thanks www.dhammajak.net for the pic, thailandforvisitors.com for detail.

on the way to Wat Yai Chai Mongkon, stop at
Rotee Saimai Bang Im-ron



Thanks www.hamanan.com for the pics and detail.
Then go to the temple Number 50
Wat Yai Chai Mongkon





 
Thanks www.howdy-thaihotel.com for the pics, thailandforvisitors.com for detail.


Number 52
Ayutthaya Klong Sa Bua Floating Market & Water Theatre



 

Thanks www.ayutthayafloatingmarket.com for pics and detail.
next temple Number 15
Wat Mahathat


Thanks www.thailandsworld.com for pics and detail 
Number 16
Wat Ratchaburaba




Thanks www.sacred-destinations.com for pics and detail.
Number 10
Wat Phra Sri Sanphet


Thanks wikimapia.org for the pics and detail.


Number 8-9
Viharn Phra Mongkon Bopit



Thanks www.asiaexplorers.com for the pics and detail.


last temple Number 27
Wat Chai Watthanaram
waiting for sunset...very nice


Thanks en.wikipedia.org for the pics and detail. 

After that we can have dinner at
Baan Watcharachai
next to Wat Kasattra Number 25
we can see Phra Chedi Sri Suriyothai (Number 35)
from the restaurant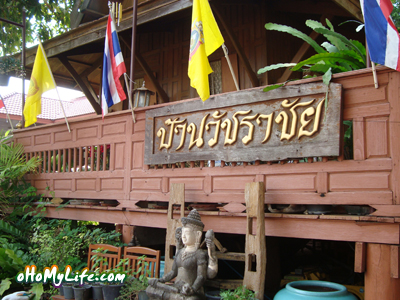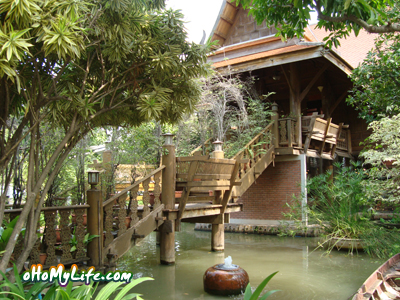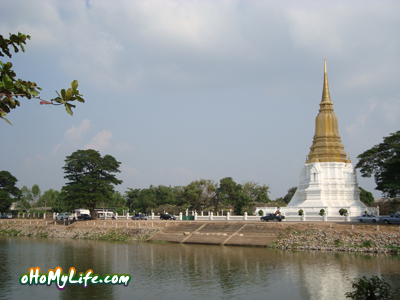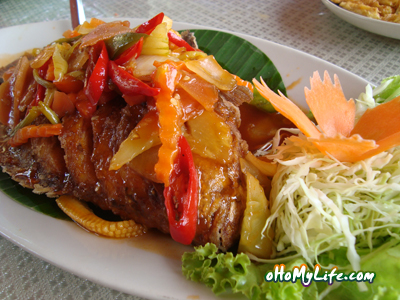 Thanks www.ohomylife.com for the pics and detail.


 Back to Bangkok safely, i hope you will enjoy the trip

P.S.  - I may skip some places depending on time
- We have to pay entrance fee at some places
- Don't forget your camera, hat/cap/umbrella
- Bring your drink & snack if you like, or we can stop at minimart in Petro Pump along the way so you don't have to carry that much